Our gates are individually manufactured and can easily be adapted to the appearance and conditions of the building.
We produce high-quality door components and assure a long lifespan, high operational reliability, and an appealing look. All metal surfaces (frame profiles, rails, floor profiles) are coated with galvanization and powder-coating, providing optimal protection against weather, chemical, mechanical and corrosion.
By offering different component versions and designs, we tailor our doors to meet the specific functional and aesthetic requirements of our clients.
For instance, in the Moosach district of Munich, we supplied a wide range of gate systems for a new building project, including a Hybrid.M washing and maintenance hall and an MVG control center. One of the gate systems we provided was a sliding gate that seamlessly integrates with the building's appearance thanks to its on-site trapezoidal sheet metal cladding.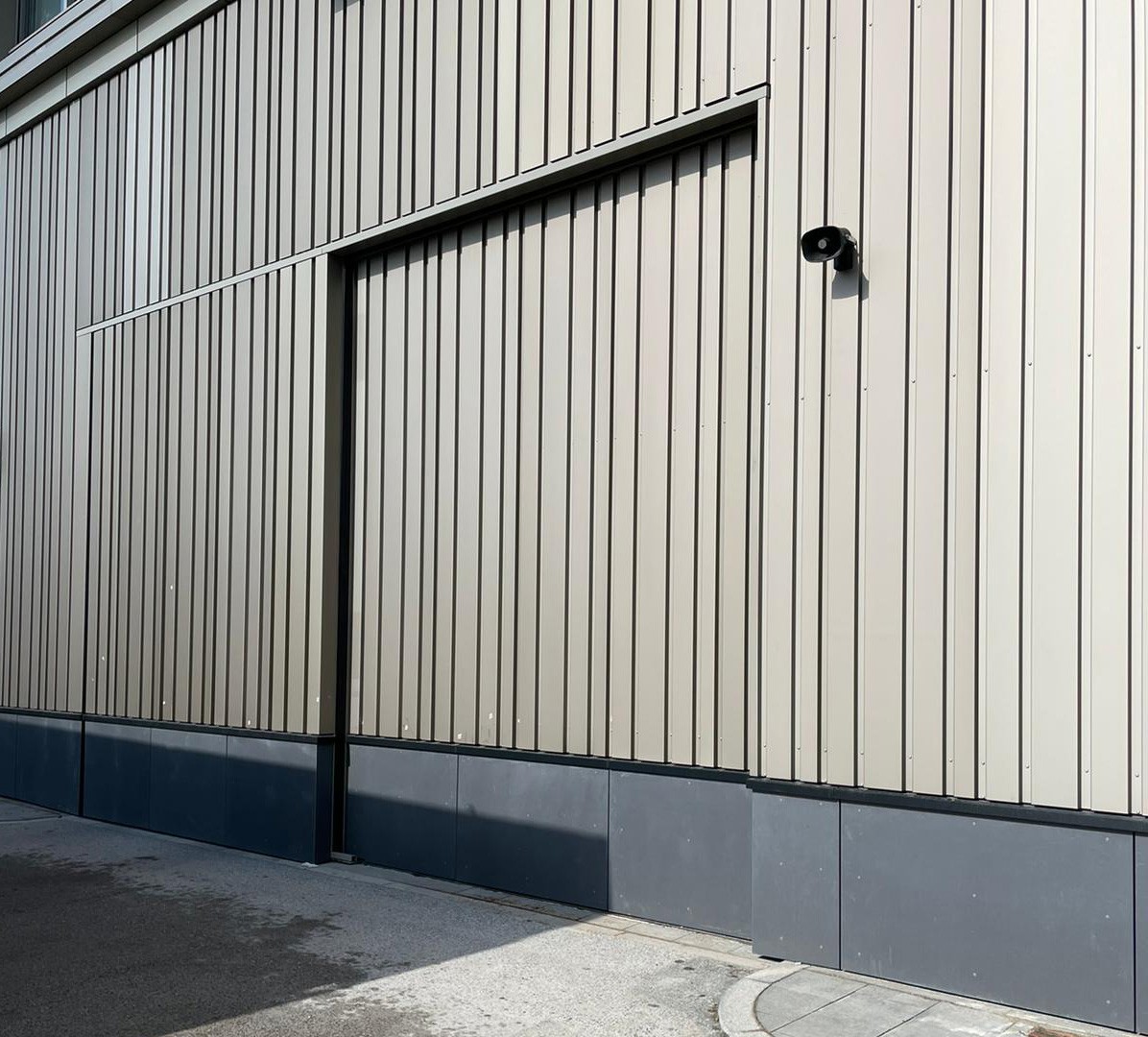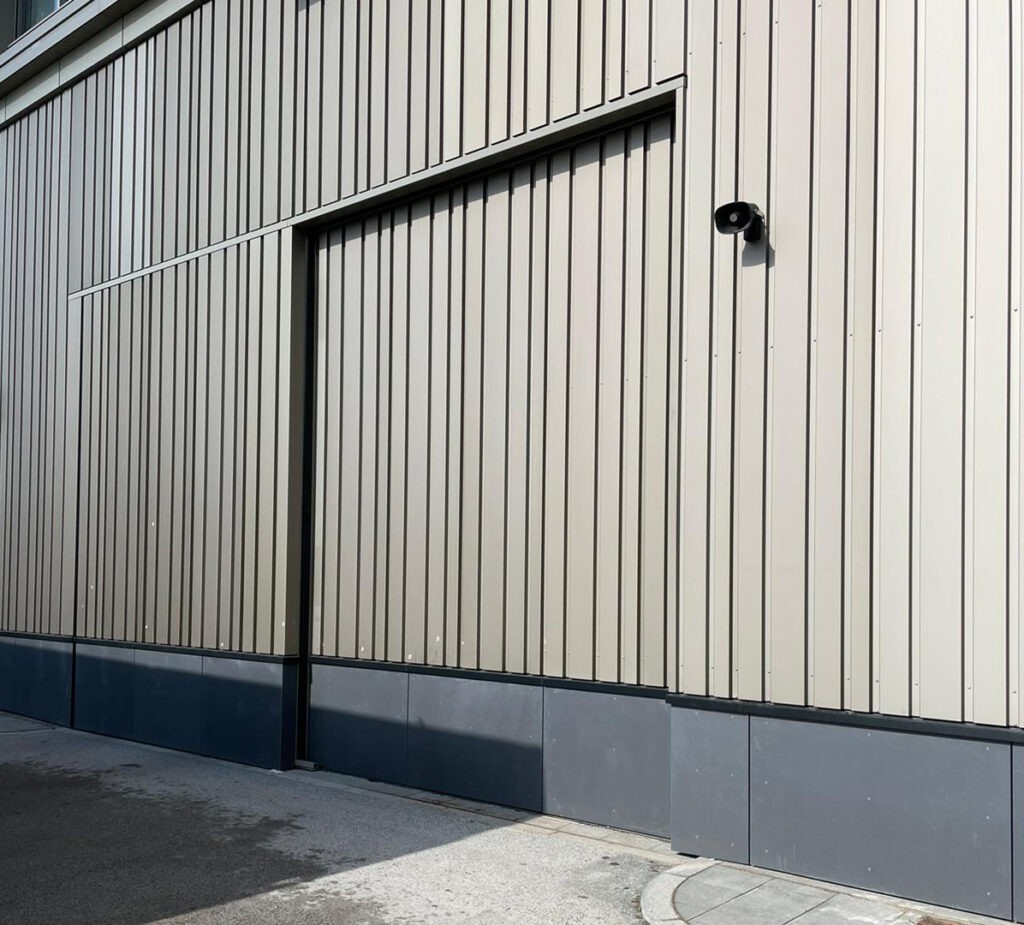 With our competent planning team, we support you during the planning phase. We create drawings and design your custom gate in collaboration with you.
Our gates can be designed in many variations and can be cladded with different materials: facade panels, perforated metal, corten steel, larch, galvanized perforated metal, aluminum ventilation louvers, and much more. Feel free to contact us!
The facade connections are of course considered and realized to be visually consistent.
In facade construction, we offer individual and customer-specific solutions, in which we develop door systems that adapt ideally to the entire facade. Find out more about our Facade doors.