Fast, versatile and safe! Reliable fire brigade doors for your project!
Are you planning to use new gates for your fire station? Then we should get to know each other!
Of course, our doors comply with the legal regulations for fire brigade folding doors in accordance with DIN 14092-1.
The major advantages of the ALPGATE fire brigade folding doors are the small space requirement when open and of course the quick opening times. In an emergency, the gates can be folded up completely within a very short time.
ALPGATE gates comply with DIN 14092 for fire stations (opening speed) and are suitable for fire brigades without restrictions.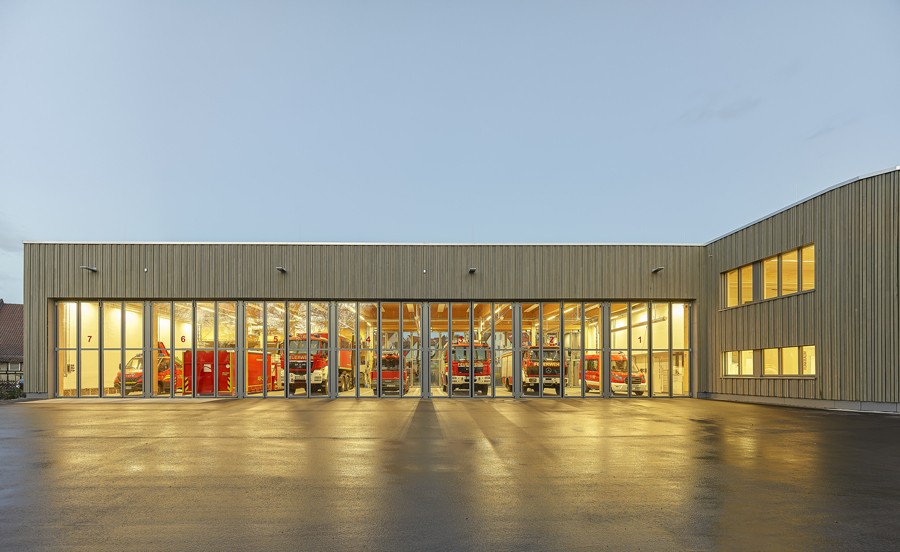 experience and competence
We have already equipped a large number of fire stations with our doors. Always individually adapted to the respective installation situation and the wishes of the customer.
Opening scheme 2+2, 2+1, 3+0, 1+4, 2+4, 2+0, 4+0, 4+4 – how many elements decide to open in one direction or the other with us the customer.
Our folding doors have been thoroughly tested by the IFT Rosenheim and officially certified in resistance classes WK3 (RC3) and WK4 (RC4).
The ALPGATE security folding doors can be provided with different fillings. With glass and perforated sheet metal, the folding doors can be designed in WK3 (RC3) and with a closed filling made of sandwich panels even in WK4 (RC4).